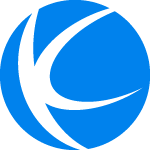 REDWOOD CITY, CALIFORNIA, USA, September 26, 2017 /EINPresswire.com/ — Daniel Peter, Lead Application Engineer for Kenandy, a cloud enterprise resource planning (ERP) solution built natively on the Salesforce platform, was awarded the Salesforce MVP Honor by Salesforce last week. The Salesforce MVP program honors and awards a select few of individuals chosen from thousands of companies who are making exceptional contributions to the Salesforce Community. This is the second year in a row Daniel has received the award from Salesforce.
What:
Daniel was one of 102 Salesforce MVPs awarded the MVP honor for the second consecutive year. Salesforce MPVs help millions of application development trailblazers thrive by sharing their knowledge, leadership and creativity within the Salesforce Community. Salesforce MVP status is awarded for a one-year period. Each following year, MVP status is reviewed and extended based on the MVPs current contributions. Only 28 new MPVs were extended the honor this year.
Who:
As the Lead Applications Engineer at Kenandy, Daniel is an active organizer and participant of the Bay Area Salesforce Developer Group. Prior to Kenandy, he held programming roles at Safari Books Online and the Surety Connection Project. He has an MBA from UC Davis and an MIS degree from Chico State University. Twitter @danielpeter
Where:
For more details on the Salesforce program this year, read the recent Salesforce MVP blog about honorees. For more information about Kenandy, contact pr@kenandy.
About Kenandy, Inc.
Kenandy's Cloud ERP on Salesforce empowers business innovation. Kenandy has redefined enterprise resource planning by allowing customers to map their ERP to their existing business processes. Kenandy is dedicated to giving companies the freedom to innovate products, services, operations and relationships with Cloud ERP that is flexible and ready for growth. Unlike traditional ERP systems, Kenandy provides an end-to-end Cloud ERP in 150 Business Ready Objects™, not thousands of tables. Now you can, with Kenandy. www.Kenandy.com
Carol Hanko
Kenandy
512-779-6997
email us here

Source: EIN Presswire